Books of abstracts are very important documents from Blue Danube Symposia on Heterocyclic Chemistry. A printed Book of abstracts will this year also be provided by organizers of the conference as in previous years: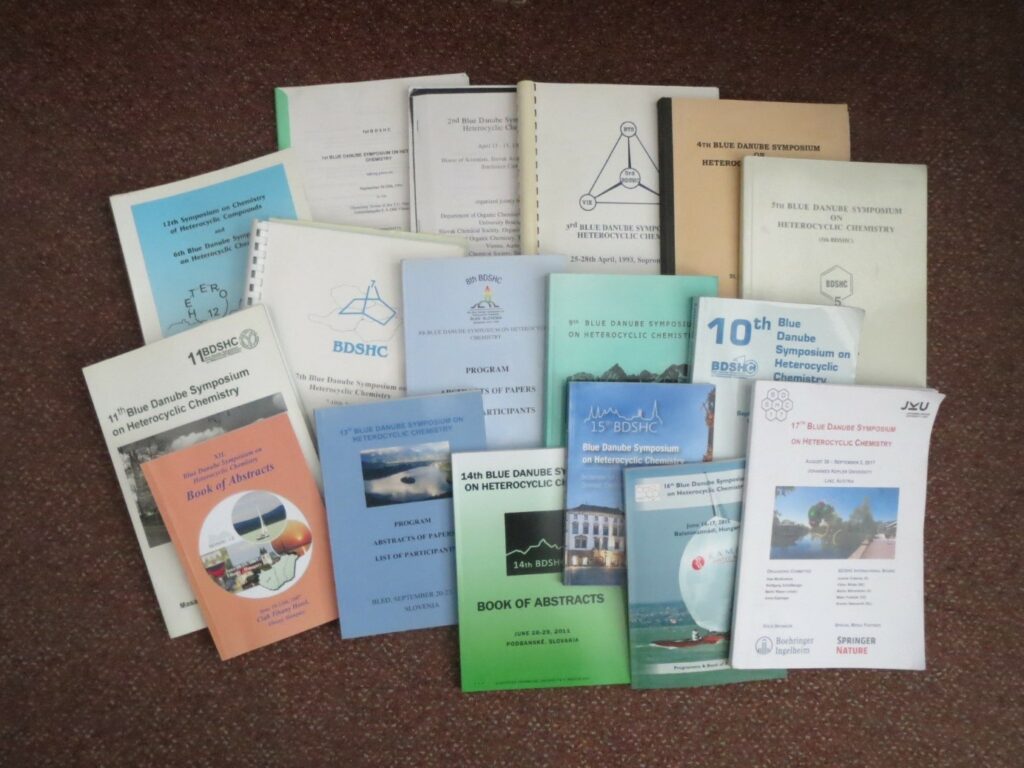 Organizers will prepare a USB flash memory key with all previous Books of abstracts in OCR – pdf format to have information about the development of the Blue Danube Symposia on Heterocyclic Chemistry. The flash memory key will be provided along with printed Book of abstracts from BDSHC 2022 and few advertising items from our sponsors.
One-page abstracts will be used to prepare a Book of abstracts and must be carefully prepared in electronic format MS Word 2016 for PC (Arial12 justified) by the author. Paper size A4, page margins 25 mm (upper margin 35 mm), line spacing 1,5, gap before and after line 0 points.
Title of abstract in CAPITALS as well as SURNAME of authors. Name and surname of presenting author underlined. Schemes/pictures embedded in the abstract, respecting readability after size reduction to B5 format – are the responsibility of the author. Recommended font for schemes/pictures is Arial10.
The deadline for abstract submission using the web page of the conference is July 1st, one abstract per participant is allowed. Late submissions have no guarantee to be published in the Book of abstracts.